YourMilitary.com has volunteer online Ambassador positions open to military spouses. What is an Ambassador? Ambassadors are military spouses who will be the administrator of their community's social networking website.
Ambassadors will become leaders within their local community, helping to make relocation easier for military personnel and their families.
YourMilitary.com consists of over 240 military communities, representing every military installation nationwide. That means there are over 240 Ambassador positions available!
Click on the links below to view our newest Ambassador's Spouse Central websites:
Whiting Field Spouse Central
Camp Robinson Spouse Central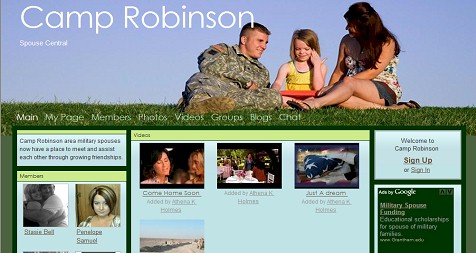 Every military community on YourMilitary.com has its own Spouse Central website. The Ambassadorís duties will include:

Administrating their military community's Spouse Central social networking website

Answering questions from relocating military personnel and their families

Updating the Ambassador Blog

Monitoring content submitted to be included online

Representing your community at local events

and much more!

Ambassador benefits:

Becoming a leader in their online military community

Learning new skills that can be used when applying for future job positions

Personal satisfaction gained from helping relocating military families

Making many new friends